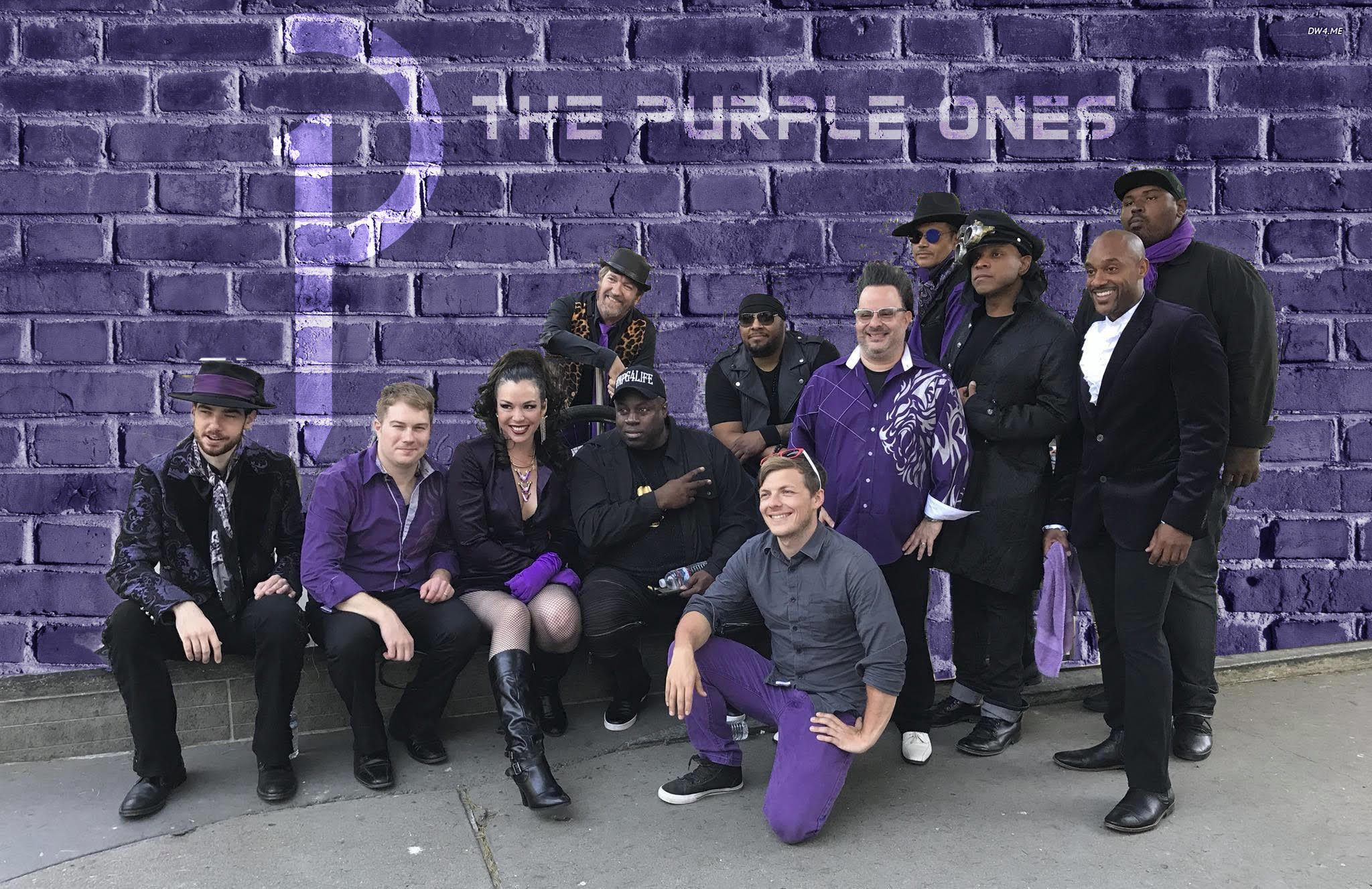 Longboard Margarita Bar presents The Purple Ones – Insatiable Tribute to Prince on SATURDAY, MAY 11TH at Longboard Margarita Bar in Pacifica, CA!
TICKETS ON SALE NOW!
$17 Advance
$22 Door
$250 VIP Package (Package includes 4 Tickets + 1 Table + 1 Bottle Service)
SHOW INFO
The Purple Ones
Doors – 8:00pm
Show – 9:00pm
Ages 21+
ARTIST INFO
THE PURPLE ONES – (SCROLL DOWN FOR CLICKABLE LINKS)
Oakland California's The Purple Ones treat the music and patented vibe of Prince with the utmost respect, capturing the essence of what it was like to see Prince live. The musical dexterity of The Purple Ones – with 12 pieces on stage including a full horn section – completely turns the concept of a Prince tribute band on its head, delivering Prince's material live onstage in a way that has to be experienced to be believed.
Not a typical tribute band with a Prince lookalike or impersonator, The Purple Ones bring audiences to their feet, night after night, by speaking Prince's musical language. energy, rhythm, creativity and of course…a serious dose of unadulterated funk. The Purple Ones tap into that soulful artistry like none other.
The Purple Ones is a labor of love that was born in 2012 when Bay Area-based bandleader and founder, Morty Okin ("The New Morty Show", co-founder of the Michael Jackson tribute "Foreverland" and Neil Diamond tribute "Super Diamond",) decided to focus all of his energy on building the greatest Prince tribute on the planet. 
The Purple Ones have been selling out concert venues since their inception, growing a fan base over the years that includes longtime Prince devotees and newbies that are just discovering the icon. Recently, Brown Mark and Matt "Doctor" Fink from The Revolution performed with TPO onstage and is not uncommon for the band to be joined on stage by "Honorary Purple Ones" like celebrity "Super Fan," comedienne Margaret Cho and members of the artist's extended musical family, including renowned percussionist (and brother of Sheila E,) Juan Escovedo who toured the world with Prince in the '80s.
The Purple Ones' Musical Director is Prince's former Musical Director, bassist/guitarist, and co-founder of Prince's "New Power Generation," Levi Seacer Jr. Levi was with Prince for many years and is the only Prince band member to have played multiple instruments. Later, collaborating with Prince as a songwriter and Co-Producer on his projects. Now the lead guitarist and Musical Director of The Purple Ones, Seacer is determined to continue the musical legacy of his late friend and former bandmate. He says one of the biggest keys to the authenticity is the 'controlled chaos" that existed in Prince's world that allowed for extreme creativity, "With Prince," Levi says, "you tried everything. That's the biggest thing I learned from him over all those years. If it doesn't work you can always take it out, but if it does work…there's no limit."
CLICKABLE LINKS
WEB – purpleones.com
FB – www.facebook.com/ThePurpleOnesPrinceTribute
IG – www.instagram.com/purpleonessf
Twitter – twitter.com/thepurpleonessf