Longboard Margarita Bar presents Swells with Servants & Dread Kennedy on FRIDAY, JUNE 14TH at Longboard Margarita Bar in Pacifica, CA! Hosted by Elijah of The Musiq Box Show.
TICKETS ON SALE NOW!
$15 Advance
$20 Door
$250 VIP Package (Package includes 4 Tickets + 1 Table + 1 Bottle Service)
SHOW INFO
Swells
Servants
Dread Kennedy
Hosted by Elijah of The Musiq Box Show
Doors – 8:00pm
Show – 9:00pm
Ages 21+
ARTIST INFO
SWELLS – (SCROLL DOWN FOR CLICKABLE LINKS)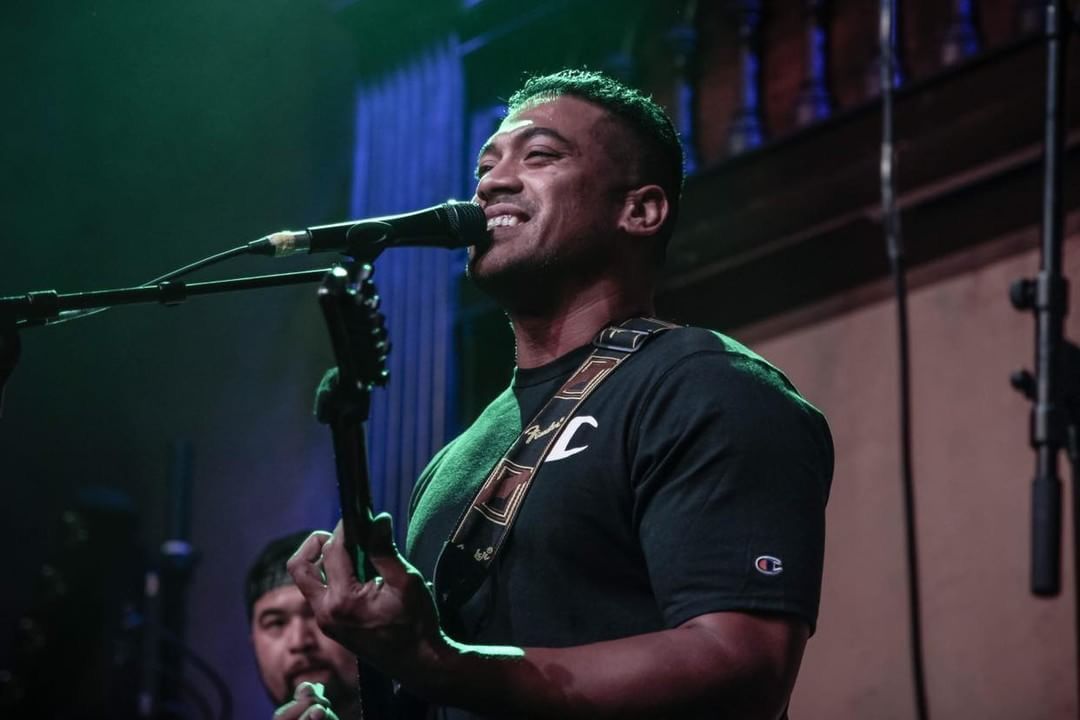 With a blend of smooth soulful tones, feel-good vibes, and charismatic stage presence, Swells captivates his audiences locally and abroad. Born in Orange County, California, Swells got his first taste for music playing and singing at church. Being of Tongan decent, music is such a rich part of the culture, so it was only natural that he latched on to music at such a young age.
Swells got his first big break in the island reggae market as a musician, backing artists such as Fiji, Common Kings, Sammy Johnson, Katchafire, and more; however, it wasn't until recently that he decided to pursue a solo career as an independent island reggae artist.
Being an artist that writes and produces his own music, Swells has already released two singles titled, "Rock The Night" and "Still Wanna Be" feat. Sammy Johnson; the latter record having charted at #10 upon release on the iTunes Reggae charts. Swells is gearing up for the release of his debut EP in January 2019 as well as a headline show at the iconic House of Blues in Anaheim to end off a busy year.
Swells attributes much of his success to the many artists that he's had the chance to work with. Be on the lookout for his upcoming releases as well as his upcoming tour dates.
CLICKABLE LINKS
WEB – swellsmusiclive.com
Fanlink – fanlink.to/SwellsOC
FB – www.facebook.com/swellsmusiclive
IG – www.instagram.com/swellsoc
YouTube – www.youtube.com/channel/UCmuD5-ls6s3Du9LVoFGLcyg
SERVANTS – (SCROLL DOWN FOR CLICKABLE LINKS)
Reaching deep into your reggae collection, you'll soon realize Servants unique yet familiar classic sound is unorthodox for the era. Heavy lyrical content, sweet harmonies, simple melodies, and tough riddims come to mind, formulated by a strong frontman who revived the band after a 10-year hiatus.
In the mid-'90s, Servants recorded an original 6 song EP which included a cover track of Israel Vibration's "Ball of Fire" and a single EP "True/Untrue". Shortly after, the band separated and certain members remained intact forming One Spirit frequenting various San Francisco/Bay Area venues.
In the early 2000's the original Servants band reformed for a private family reunion, which was the deciding factor in renaming the band Servants.
June 1st, 2017 marked the release of the debut LP album appropriately named summarizing the dedication, sacrifice, and family that 'TIME' and music has created.
CLICKABLE LINKS
WEB – www.reverbnation.com/servantsreggae
FB – www.facebook.com/servantsreggae
IG – www.instagram.com/servantsreggae
DREAD KENNEDY – (SCROLL DOWN FOR CLICKABLE LINKS)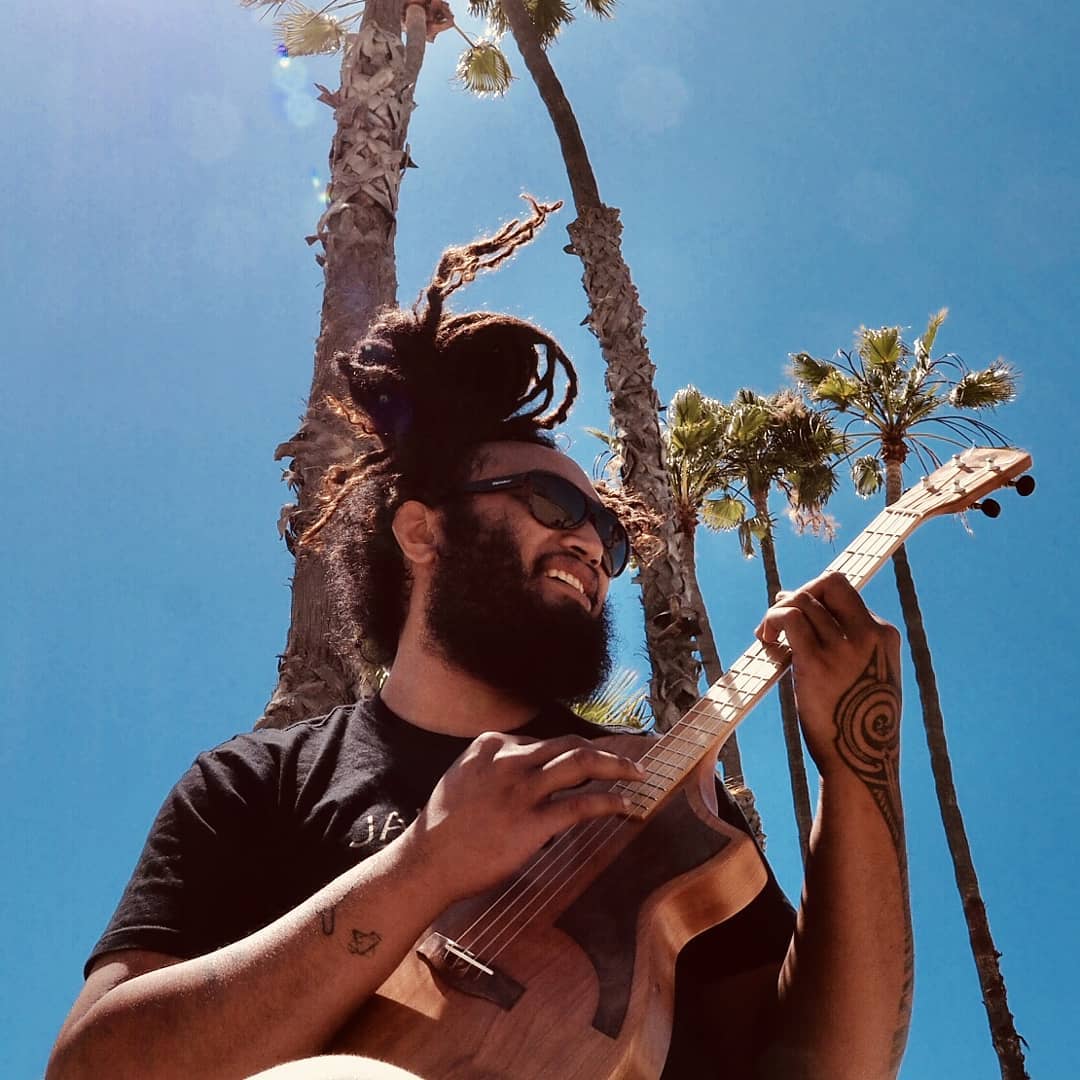 Growing up in the City of Long Beach, CA Dread Kennedy has always been connected to music through his culture. As a Polynesian of Samoan descent, language, music, and dance have always been three of the biggest representations of his roots. Currently, a member and lead singer for a band named Ital Vibes, a current vocalist in Josh Heinrichs backing band Voltron, Dread Kennedy has since become quite the singer. As a musician, Dread Kennedy has also broadened he's singing talents with the inclusion of the ukulele, guitar, bass, piano, and drums. From the beginning of his musical journey to the latest additions in his repertoire, it seems only natural that Dread Kennedy embark on a new journey as a solo artist. 

Along with his gifted vocal, songwriting, and wicked freestyle skills, Dread Kennedy has a high-energy presence on stage that will leave you with a lasting impression and a craving for more. He has gained so much recognition, praise, and support by his peers, that it is not uncommon to see Tribal Seeds, Fortunate Youth, to artists with mega-hits like Collie Buddz and legends like Pato Banton all pull Dread Kennedy on stage for a family jam and/or toasting session.
Performing at major West Coast festivals such as Cali Roots, One Love Cali, Reggae on the Mountain to Dry Diggins, it's safe to say that Dread Kennedy was born for the stage and "Mr. Music Man" for the masses. With want and drive to impact the masses with positivity through realism and relatable music, Dread Kennedy is paving his way into musical reggae history one heart at a time.
CLICKABLE LINKS
Fanlink – fanlink.to/DreadKennedy
FB – www.facebook.com/idreadkennedy
IG – www.instagram.com/dreadkennedy_