Longboard Margarita Bar presents Mykal Rose with Sly & Robbie on FRIDAY, MAY 31ST at Longboard Margarita Bar in Pacifica, CA!
TICKETS ON SALE NOW!
$30 Advance
$40 Door
$250 VIP Package (Package includes 4 Tickets + 1 Table + 1 Bottle Service)
SHOW INFO
Mykal Rose with Sly & Robbie
Doors – 8:00pm
Show – 9:00pm
Ages 21+
ARTIST INFO
MYKAL ROSE – (SCROLL DOWN FOR CLICKABLE LINKS)
For over 25 years, Mykal Rose has been recording and performing his brand of militant, hardcore Jamaican music to the delight of reggae fans around the world. As a solo artist, with Black Uhuru, and back as a solo artist, the "Ruff" Rose has achieved great success throughout his career, even as different Jamaican musical styles have phased in and out of popularity.
Perhaps the highest profile recognition came in 1984, when Mykal Rose and the other Black Uhuru members (Duckie Simpson, Puma Jones, Sly Dunbar, and Robbie Shakespeare) won reggae's first Grammy award for the album, Anthem. But the story doesn't begin with Black Uhuru. In 1976, Mykal Rose was already a seasoned performer, having honed his skills by performing on Jamaica's hotel circuit. When an early incarnation of Black Uhuru (Ducky Simpson and Errol Nelson) approached Mykal to join the group, he already had several solo singles to his credit. These include the original "Guess Who's Coming To Dinner" and "Clap the Barber," both recorded for producer Niney The Observer, and "Running Around" for Winston Campbell.
Black Uhuru's first full length was released in 1977 and called Love Crisis. It was produced by King Jammy (then Prince Jammy), and the big hit of the album was "I Love King Selassie." But it was not until the Showcase album was released in 1980-with a new lineup of Mykal Rose, Duckie Simpson, and Puma Jones-that Black Uhuru reached their creative peak. Heartbeat reissued the set on CD (Guess Who's Coming To Dinner, HB 18), which includes the massive 12″ singles "Shine Eye Gal," "General Penitentiary," "Plastic Smile," and of course, "Guess Who's Coming To Dinner." At the forefront of the recordings and live shows was the charismatic Mykal Rose, who had incredible stage presence and a vocal style all his own. So popular was his trademark sound that singers like Don Carlos, Junior Reid, Yami Bolo, and others embraced it as the "Waterhouse" sound.
Throughout the first half of the 1980s, Black Uhuru continued their success with albums on Island Records-Sinsemilla, Red, Chill Out, and Anthem, along with compilations, dub albums, and live albums. They became the best-known reggae act since Bob Marley and won the first reggae Grammy for Anthem in 1984. Even today, Island continues to capitalize on the group's success by re-compiling and re-releasing the group's Island years material.

With lead singer Mykal Rose seemingly at the top of his game, he parted ways with Black Uhuru, with the intention of redefining his musical direction as a solo artist. In the early 1990s, Mykal Rose suddenly appeared on the scene with new material including Jamaican singles produced by Sly & Robbie ("Monkey Business," "Visit Them," "One a We Two a We"), and three albums (Proud, Bonanza, and King of General) released in Japan.
As a solo artist, Mykal regularly tours the U.S. and Europe and has maintained his Jamaican fan base with hit singles on the island and abroad. He is a modern roots singer and fits perfectly into today's scene. With a glorious past and a wide-open future, Mykal Rose is truly a reggae superstar.
CLICKABLE LINKS
WEB – http://mykalrosereggae.com/
IG – www.instagram.com/mykalrose_original/
Twitter – twitter.com/MykalRose1
Soundcloud – soundcloud.com/mykal-rose
Spotify – open.spotify.com/artist/5wdQ2IkL8WASlcyt0x2s8Q
Pandora – www.pandora.com/artist/mykal-rose/AR4gtl3rfpKk9vK
Google Play Music – play.google.com/store/music/artist/Mykal_Rose?id=Adwfaeqtonbkuhgu7uanj2gmn7q
Deezer – www.deezer.com/sr/artist/3627?autoplay=true
iHeartRadio – www.iheart.com/artist/michael-rose-22725/
Apple Music – itunes.apple.com/us/artist/michael-rose/2507627?ign-gact=3&ls=1
SLY & ROBBIE – (SCROLL DOWN FOR CLICKABLE LINKS)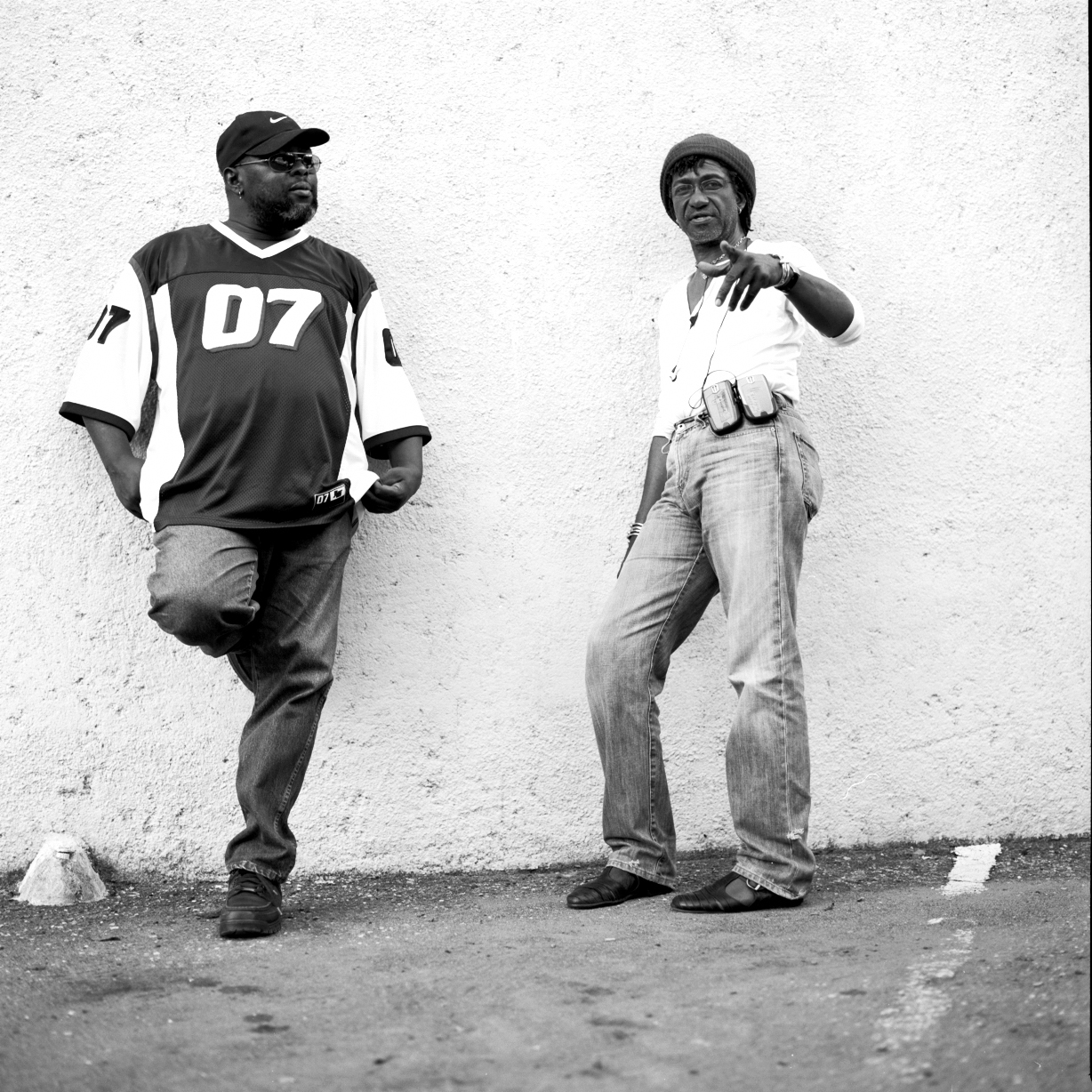 Sly Dunbar (drums) and Robbie Shakespeare (bass), the arrangers, producers, songwriters, session musicians and developers of raw talent, are widely acknowledged as 'the world's greatest rhythm section'. 'The Riddim Twins' have been together for over 35 years….between them they are estimated to have played on or produced over 200,000 recordings. Their list of collaborators is veritable who's who – there's every prominent Jamaican artist from Beenie Man to Sean Paul to Peter Tosh, Don Carlos, Michael Rose, Junior Reid, Shaggy, Cherine Anderson, Bitty Mclean, Black Uhuru, Gregory Isaacs, Dennis Brown, Ini Kamoze; and they have played with and produced artists such as Ben Harper, Bob Dylan, Mick Jagger, The Rolling Stones, Grace Jones, Paul McCartney, Carlos Santana, Sinéad O'Connor, Britney Spears, Alicia Keys, UB40's Al Campbell, Joe Cocker, No Doubt, the Fugees, Michael Franti, and countless others.
Sly and Robbie, affectionately known as the Riddim Twins, are perhaps the premiere architects of the modern sound of Jamaican music. Building on the cornerstones of Studio 1 and other early pioneers of the Jamaican recording industry, Sly and Robbie became the driving force behind the fabled Channel 1 sound that dominated reggae throughout the late '70s and early '80s. Subsequent work, most notably with Peter Tosh and Black Uhuru, set the pace for the changing sound of reggae in the post-Bob Marley era.
Sly and Robbie also have an extensive tour history on the world stage. Their group the Taxi Gang includes a horn section and features an ultimate lineup of top Jamaican recording musicians. Sly & Robbie and the Taxi Gang have recently been top performers on the Tribute to the Legends, the Sierra Nevada World Music Festival, Reggae in the Desert and Reggae on the River in the US. They tour North America, Canada, Europe, Japan, Australia, and China. When Sly and Robbie and the Taxi Gang perform their music is far outside of the box – jazz Reggae – very courageous and experimental. Theirs is reggae music at its highest heights.
CLICKABLE LINKS
FB – www.facebook.com/slyandrobbieofficial/
IG – www.instagram.com/slyrobbietaxigang/
Twitter – twitter.com/slyrobbietaxi
Soundcloud – soundcloud.com/sly-robbie
Spotify – open.spotify.com/artist/6jJG408jz8VayohX86nuTt
Pandora – www.pandora.com/artist/sly-and-robbie/AR2mzvpxZPq2mXc
Google Play Music – play.google.com/music/listen?u=0#/wst/artist/Avzwfy4zyytf4r253rq3ef7afeq
Deezer – www.deezer.com/sr/artist/93256?autoplay=true
iHeartRadio – www.iheart.com/artist/sly-robbie-meet-king-tubby-167090/
Apple Music – itunes.apple.com/us/artist/sly-robbie/161729621?ign-gact=3&ls=1