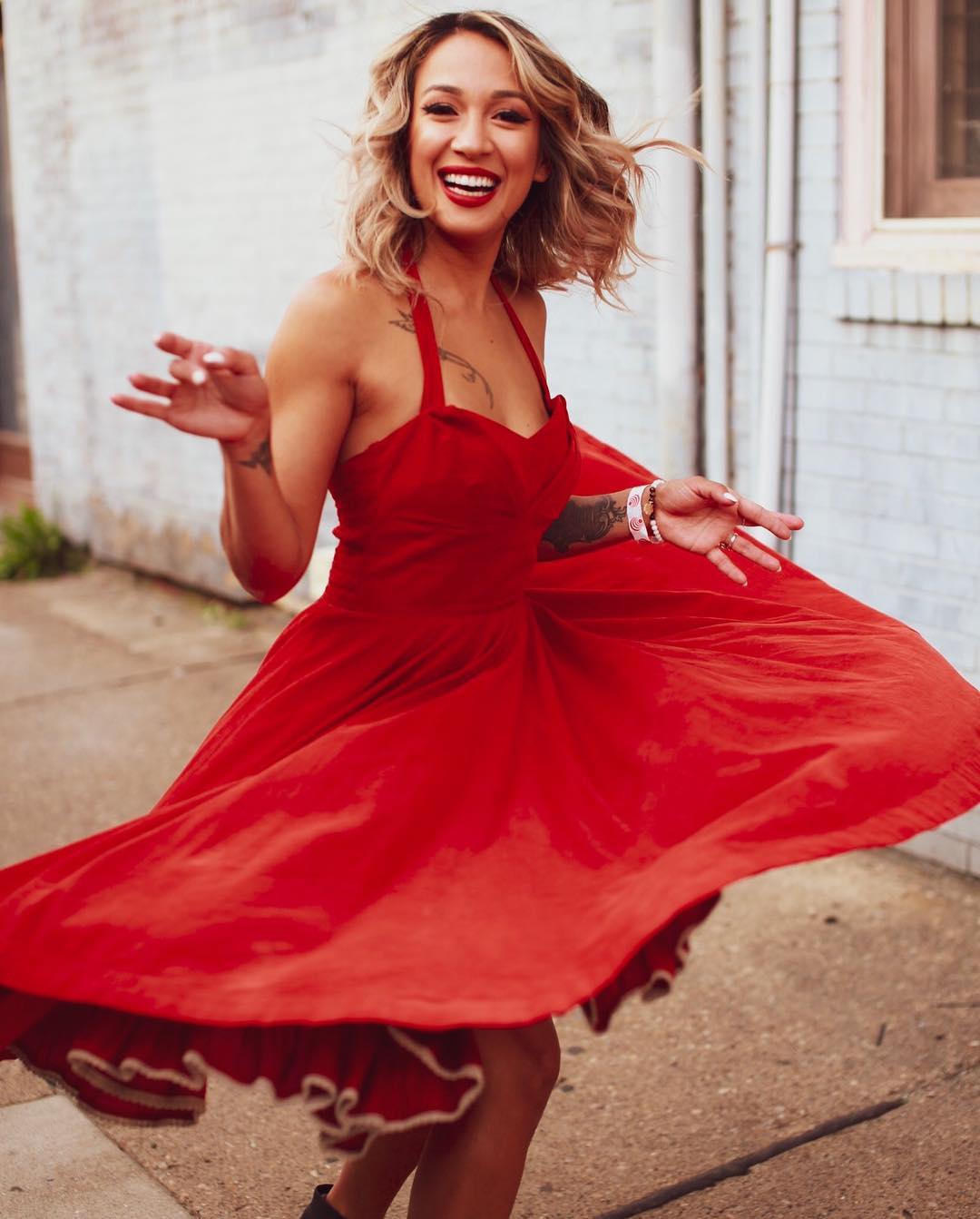 Longboard Margarita Bar presents an acoustic evening with Hirie plus Gonzo and Inna Vision on FRIDAY, MARCH 29TH at Longboard Margarita Bar in Pacifica, CA!
TICKETS ON SALE NOW!
$25 Advance(SOLD OUT)
$30 Advance(SOLD OUT)
$35 Advance(SOLD OUT)
$35 Door(NO DOOR TICKETS WILL BE SOLD)
$250 VIP Package (Package includes 4 Tickets + 1 Table + 1 Bottle Service)(SOLD OUT)
SHOW INFO
Hirie(acoustic)
Gonzo
Inna Vision
Doors – 8:00pm
Show – 9:00pm
Ages 21+
ARTIST INFO
HIRIE – (SCROLL DOWN FOR CLICKABLE LINKS)
Hirie­­ — the frontwoman of the exhilarating reggae band HIRIE­­ — grew up a global citizen. Her father worked for the United Nations and she was born in the Philippines, spent years in Italy, before her family settled in Hawaii, which became her spiritual home.
While in Hawaii, Hirie fell in love with reggae music and took to the culture naturally. On the radio, and in conversation, she would hear the exclamation "iris." The popular reggae term is derived from a Jamaican patois, and it encompasses warmth and positivity — it's a greeting, an affectionate term of approval, and a mindset. In these painfully complex times, we could all use some irie in our life.
San Diego's seven­-piece band HIRIE is ready to offer a global spiritual uplift. Melding the balmy island touches of its singer's beloved home — as symbolized by its moniker's first letter, an "H" for "Hawaii," with that feeling of irie, the award­-winning group offers a soundtrack of hope. Now, with its masterful new album, Wandering Soul, brimming with invigorating female-­fronted shamanistic reggae an oasis of positivity is just an album away.
"Hirie is a lifestyle choice, it's about healing the body, the mind, and the spirit. Our fans and our band are always saying 'let's get HIRIE,' it's a way to detach from the painful complexities of the world, and bask in joyous energy," says the band's lead singer and sage who has taken the band's namesake for her own.
HIRIE is poppy and purposeful, harnessing the power of accessible songcraft, social consciousness, world-class musicianship, and the disarming and spellbinding qualities of reggae, the band exudes mainstream appeal without diluting its artistic vision. HIRIE is Hirie lead vocals, guitar, uke; Chris Hampton saxophone, flute, melodica, and accordion; Andrew McKee trombone, guitar, didgeridoo, and percussion; Andy Flores bass; Blaine Dillinger lead guitar; and Joey Muraoka on drums.
The mission to spread HIRIE began in 2013, and, since then, the septet has garnered some high watermarks. HIRIE was nominated as San Diego's Best World Music Award, and its video for the hit "Sensi Boy" has accrued over 545,000 views. The group has received airplay nationally and internationally, with strongholds in Hawaii, Guam, New Zealand, and Tahiti, and in the college market. Its self­-titled album debuted at #4 on the iTunes Reggae chart and rocketed to #9 Billboard Reggae chart. For three years, the group toured tirelessly, building a robust and highly dedicated fanbase. Select live performance highlights, past and present, including nationwide tours with Tribal Seeds, Iration, J Boog, and The Rebelution Tour. In the fall of 2016, HIRIE will tour with Nahko & Medicine for the People.
Onstage, the band is comprised of formidable performers. A collective of virtuosic musicians united in the selfless power of serving the reggae skank. At the center of it all, leading the way to spiritual musical enlightenment is Hirie. Her signature aesthetic conjures the seductive expressiveness of divas like Mariah Carey and Whitney Houston, the raw emotionality of Lauryn Hill and Tanya Stephens, and the mystic sensuality of Enya. Together, HIRIE put on a polished show complete with choreography that offers big ­production entertainment and big­ heart transcendence.
Hirie's immersion into the reggae lifestyle came at a young age through growing up in Hawaii, after stints living in the Philippines and Italy. Reggae is the top music in Hawaii, and it was only natural when Hirie emerged a singer­-songwriter she would be vocalizing over skank reggae rhythms. "It's just how I write music," she says. At 19, when she moved to San Diego, California she made the leap from open ­mic intimacy to craving the power and majesty of a full band.
In 2013, she issued her debut, but it would take three years of touring to produce the septet's defining work, thus far, Wandering Soul. True to its title, the album explores spiritual searching, the life-­changing experiences of meeting new people and sharing in the profound emotions that bond music fanatics. The album also celebrates the band's solidification as a creative powerhouse. Working together nonstop for three years sharpened HIRIE's chops, group musical interplay, and distinct pop-­reggae vision.
"Living like a gypsy, I began to pose a lot of foundational questions, and being in touch with fans and people on the road enlightened me. So there is this soul searching quality to the music, it's not religion, it's just a general feeling of spirituality," Hirie reveals.
Wandering Soul's lush construct reflects this depth. The songs feature chord sequences that have a sophisticated, tension and release accessibility. The musicianship is high-­level restraint, showcasing that point of mature virtuosity where laying back implies instrumental prowess. The album's trippy production — the bulk of it courtesy of Danny Kalb (Beck, Ben Harper, Sia) — replete with adventurous textured passages, heady dub segues, and subtle psychedelic flourishes, make it a rare headphone experience for a pop-oriented record.
The album opens with the smoldering and ambitious title track — a sonic journey through heartfelt longing, and heady dub passages. The militant "Renegade" features Nahko Bear of Nahko and Medicine For The People and boasts stately horns, simmering grooves, and call-­to-­arms individuality against the massification of culture. The personal "Melody of a Broken Heart" and "You Won't Be Alone" shine a light on personal domestic struggles. "I wrote 'You Won't Be Alone' for my daughter with the hopes that she understands my life when she hears me on the radio. I hope she understands how much I love her and how I can be a role model by showing her she can be anything she wants," Hirie confides. The sleek futuristic electronic textures of "Boom Fire" represents HIRIE's party vibe and exudes vivaciousness of in the moment HIRIE living.
Reflecting on the power of HIRIE, Hirie shares this story: "I met a fan who was suffering from six tumors. He shared with me 'Your music is the reason I get out of bed, you're my medicine.' That drives me to push this movement forward to share conscious music. I feel a responsibility and a duty to share a positive message."
CLICKABLE LINKS
Website – www.hiriemusic.com
FB – www.facebook.com/HIRIEmusic
IG – www.instagram.com/hiriemusic
Twitter – twitter.com/hiriemusic
YouTube – www.youtube.com/user/HIRIEtube
Soundcloud – soundcloud.com/hirie
Spotify – open.spotify.com/artist/0HYbyzzhI44iTHvYnf1nOs
Pandora – www.pandora.com/artist/hirie/AR4JmmXJrXt2v6X
Google Play Music – play.google.com/store/music/artist/Hirie?id=Aijbzjbe6f3ocxb2ahvcb477rq4
Deezer – www.deezer.com/en/artist/5109532
iHeartRadio – www.iheart.com/artist/hirie-927754
Apple Music – itunes.apple.com/us/artist/hirie/690358908
TuneIn – tunein.com/artist/HIRIE-m1074293
GONZO – (SCROLL DOWN FOR CLICKABLE LINKS)
Known for his suave lyrical delivery expressing his love for women and good ganja, Gonzo's musical roots run deep into his childhood. Inspired by his father to become a musician, Gonzo grew up listening to Motown, Classic Rock, Oldies, Salsa, R&B and Soul, and notes of each can be detected throughout his albums. At the age of fifteen, he began playing guitar and soon linked up with high school friends to form his first band, now widely known as Fortunate Youth.
2011, Fortunate Youth released their debut album, Irie State of Mind, with Gonzo as the lead guitarist and one of two lead vocalists. After two national tours, Gonzo parted ways with Fortunate Youth to embark on his solo career. The newly independent artist wasted no time making a name for himself and in December 2012, he delivered his first full-length album, Rocksteady, to the masses.
With Beyond I Sight as his backing band, Gonzo hit the road to promote his debut solo effort. Soon after, San Diego's Tribal Seeds recruited him to be their lead guitarist and back up vocalist. After several nationwide tours with Tribal Seeds, shows up and down the west coast with Beyond I Sight, and a solo set at the 2014 California Roots Music and Arts Festival, Gonzo released his second full-length album as an independent artist.
His sophomore album, Red, was released in June 2014 and hit #6 on the Billboard reggae charts. He recently premiered the music video for "Runnin'" off this album. Both Red and Rocksteady were produced at Imperial Sound Recording Studio by fellow roots musician E.N Young. Released under E.N's Roots Musician Records label, both albums reached #1 in the iTunes reggae category and continue to display Gonzo's talent as an independent artist.
Gonzo's solo act made its nationwide debut on the 2014 Representing Tour. With an endless supply of energy, he opened each night with a solo set backed by Beyond I Sight and finished by showcasing his top-level guitar skills with Tribal Seeds.
Gonzo continues to tour around the nation with Tribal Seeds, while simultaneously pursuing opportunities to showcase his solo talent. He's put out two singles "Round the Clock" & "Sticky Situation"
Everyone loves a good team-up album. The soulful sounds of Gonzo and the reggae-rap flows of Inna Vision have recently joined forces to create a collab album exceeding everyone's expectations entitled Curricular Style. The new album, available everywhere off Roots Musician Records, features the two going head-to-head in love songs, call to actions songs and even cover songs!
CLICKABLE LINKS
WEB – www.gonzomusiq.com
FB – www.facebook.com/gonzomusiq
IG – www.instagram.com/gonzomusiq
Twitter – twitter.com/gonzomusiq
YouTube – www.youtube.com/user/RootsMusician
Spotify – open.spotify.com/artist/2co7DOgwGD4k687xzJRl7T
Pandora – www.pandora.com/artist/gonzo/ARk3ZcpbJ54z3dK
Apple Music –  itunes.apple.com/us/artist/gonzo/26134898
INNA VISION – (SCROLL DOWN FOR CLICKABLE LINKS)
A decade after Inna Vision was born on Maui, the roots reggae band continues to motivate and elevate consciousness by spreading Aloha and positivity to the masses.
 Founded in 2008 by lead singer and bassist Koa Lopes, now Reggae/Dancehall artist "Inna Vision" has played more than 100 cities across America with friends Tribal Seeds, Katchafire, Fortunate Youth, New Kingston, Bambu Station, and The Steppas.  Inna Vision has shared stages with Damian Marley, SOJA, Rebelution, Collie Buddz, UB40 and wrapped up a wild 2015 supporting three back-to-back tours with international reggae icon J Boog.  Determination and persistence have brought Inna Vision to stages such as Reggae on the River, California Roots Festival, Reggae on the Hills, Pure Aloha, One Love Festival and Hawaii's Mayjah Rayjah.
 Born "Michael Kamakoakeauoliokekai Lopes" music began at an early age.  Growing up on the second largest Hawaiian island "Maui," ukuleles, surfing, and reggae concerts was a natural lifestyle.  At the age of twelve "Koa" started his first bands playing for school functions, local concerts and graduation parties.  Was not long before traveling out of Hawaii became frequent just to watch his favorite reggae artist perform live.  In 2005 after a trip to "Tribute to the Legends Festival" in San Diego, Koa returned with the name "Inna Vision" and a vision to take his passion for music to a worldwide stage.
 From 2008 to 2018 Inna Vision recorded a catalog of four full-length albums, 5 EP's and numerous singles that have impacted iTunes and Billboard international charts.  Inna Vision's tracks cracked the iTunes Top 10, Youtube videos viewed more than 500,000 times and is one of Pandora's most streamed Hawaii reggae stations.
 Inna Vision has currently released a five-song EP "Highest Grade" followed by Highest Grade headline tour performing through North America.  The project is considered a cross over release with a fusion of Reggae, Dancehall, and Hip-hop.  The evolution of music has got the attention of artists, producers, and fans from the United States, Caribbean, Asia & Europe.
 Inna Vision's full-length album "Link Up" is set to drop summer 2018!
 "Reggae Music makes us feel like we can't die.  To be blessed with the gift, lift up spiritualist, through the speaker's abyss, that is where we will be." – Reggae Lives.
CLICKABLE LINKS
WEB – www.innavisionmusic.com
FB – www.facebook.com/innavision
IG – www.instagram.com/innavision
Twitter – twitter.com/inna_vision808
YouTube – www.youtube.com/user/Culturalvisionmaui 
Spotify – open.spotify.com/artist/6XYisn5yO5Xv92OuZd5FtZ
Pandora – www.pandora.com/artist/inna-vision/ARp62fcwptz3VfZ
Google Play Music – play.google.com/store/music/artist/Inna_Vision?id=Anlelgpfudalxiryy6ayrp4fhfa&hl=en
Deezer – www.deezer.com/us/artist/805360?autoplay=true
iHeartRadio – www.iheart.com/artist/inna-vision-453073/
Apple Music – itunes.apple.com/us/artist/inna-vision/286035276?ign-gact=3&ls=1