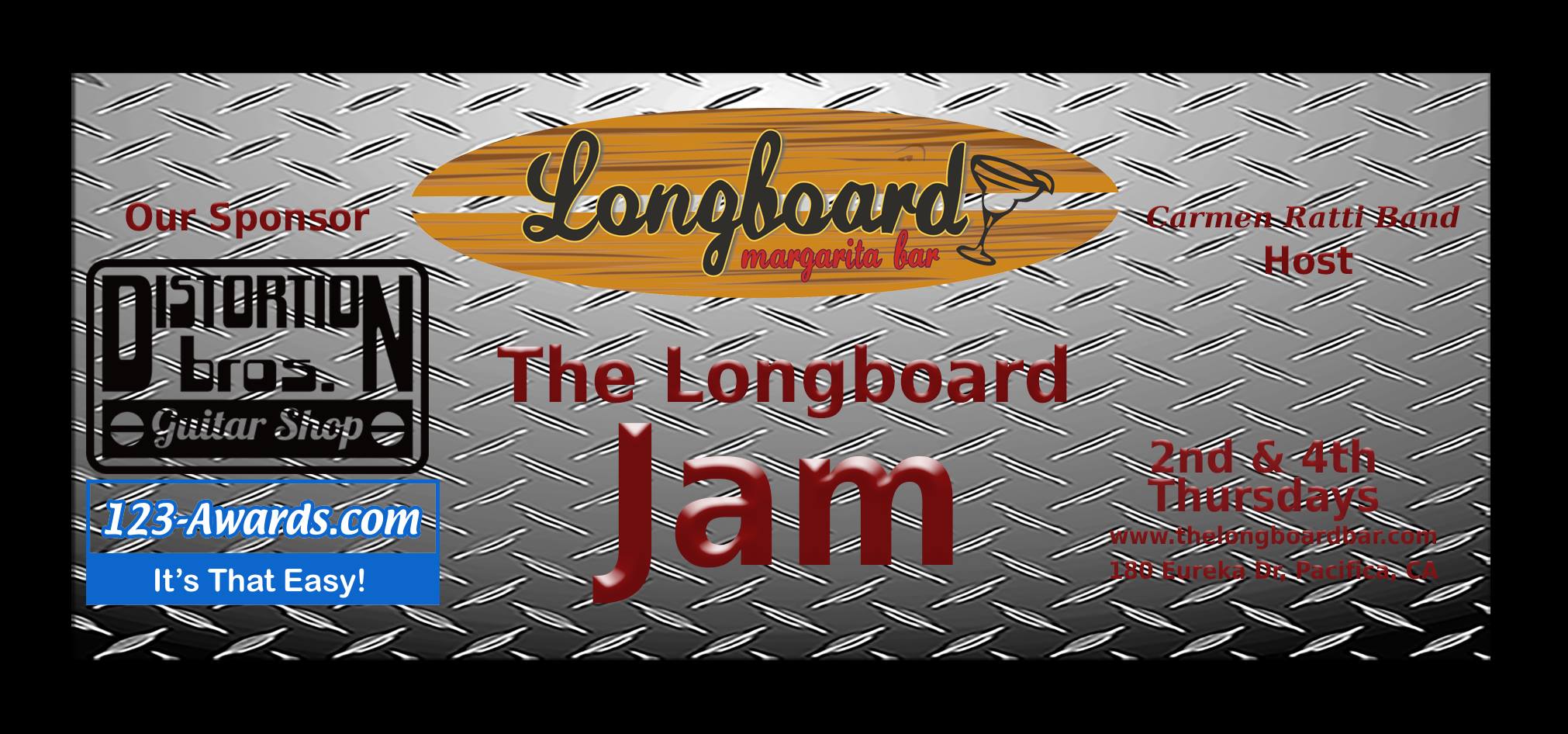 Longboard Margarita Bar presents Longboard Jam hosted by Carmen Ratti Band feat. Terry Hiatt on THURSDAY, DECEMBER 26TH at Longboard Margarita Bar in Pacifica, CA! The Carmen Ratt Band hosts this FREE blues jam every 2nd and 4th Thursday featuring a different top blues artist from the Bay Area every show. Come in and have a drink or two or three and enjoy the music and atmosphere.
NO COVER! DRINK SPECIALS! GREAT BLUES MUSIC!
SHOW INFO
Terry Hiatt w/ Carmen Ratti Band
Doors/Show – 8:00pm
Ends – 12:00am
Bar stays open until 2:00am
Ages 21+
ARTIST INFO
TERRY HIATT – (SCROLL DOWN FOR CLICKABLE LINKS)
Terry is well-known as a performer. He's been described by his peers as one of the most outstanding Bay Area guitarists. Well versed in a multitude of styles and genres, he has forged a name for himself with his unique musical outlook.
Terry has made his career working and recording with such artists as Terrie Odabi, the late Sista Monica Parker, E.C. Scott, Paula Harris, Chris Cain, Terry Haggerty, Jerry Miller, Kid Anderson, Lara Price, and Lydia Pense. He was the lead guitarist for Appaloosa during that band's tenure at the Saddle Rack and was one of the founding members of Featprints, a Little Feat tribute band.
Original projects include the Terry Hiatt Trio, Big Science, the Amazing Colossal Guys, and Running With Scissors, playing a distinctive blend of blues, rock, country, and pop, which he likes to call "American Gumbo."
He brings real intensity and energy to every performance.
CLICKABLE LINKS
WEB – terryhiatt.com
FB – facebook.com/terry.hiatt.129
CARMEN RATTI BAND – (SCROLL DOWN FOR CLICKABLE LINKS)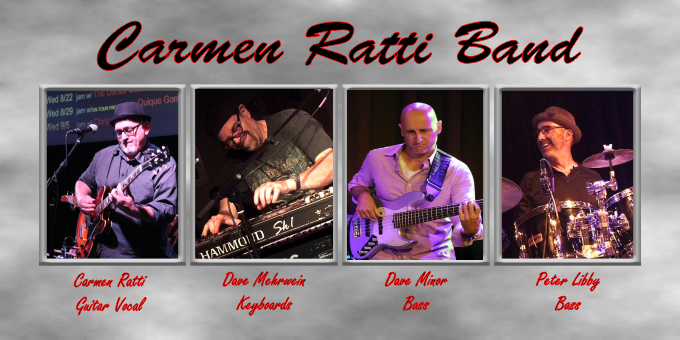 The Carmen Ratti Band started its journey by Carmen bringing together top hired guns to host a local pro blues jam, at the newly remodeled Longboard Margarita Bar in Pacifica. The model was in place to bring the Bay Areas top blues artist as a guest of the jam, thus needing to put together a stellar crew to qualify the event. Moving forward with the new crew CRB hits the local music scene with a blaze. Moving into its 2nd year CRB now brings an awesome pallet of blues, funk, R&B and, blues rock. Look for a diverse buffet of energized music to move your soul.
CLICKABLE LINKS
WEB – www.carmenrattiband.com
FB – www.facebook.com/BLUESCRB/
ReverbNation – www.reverbnation.com/DCPE