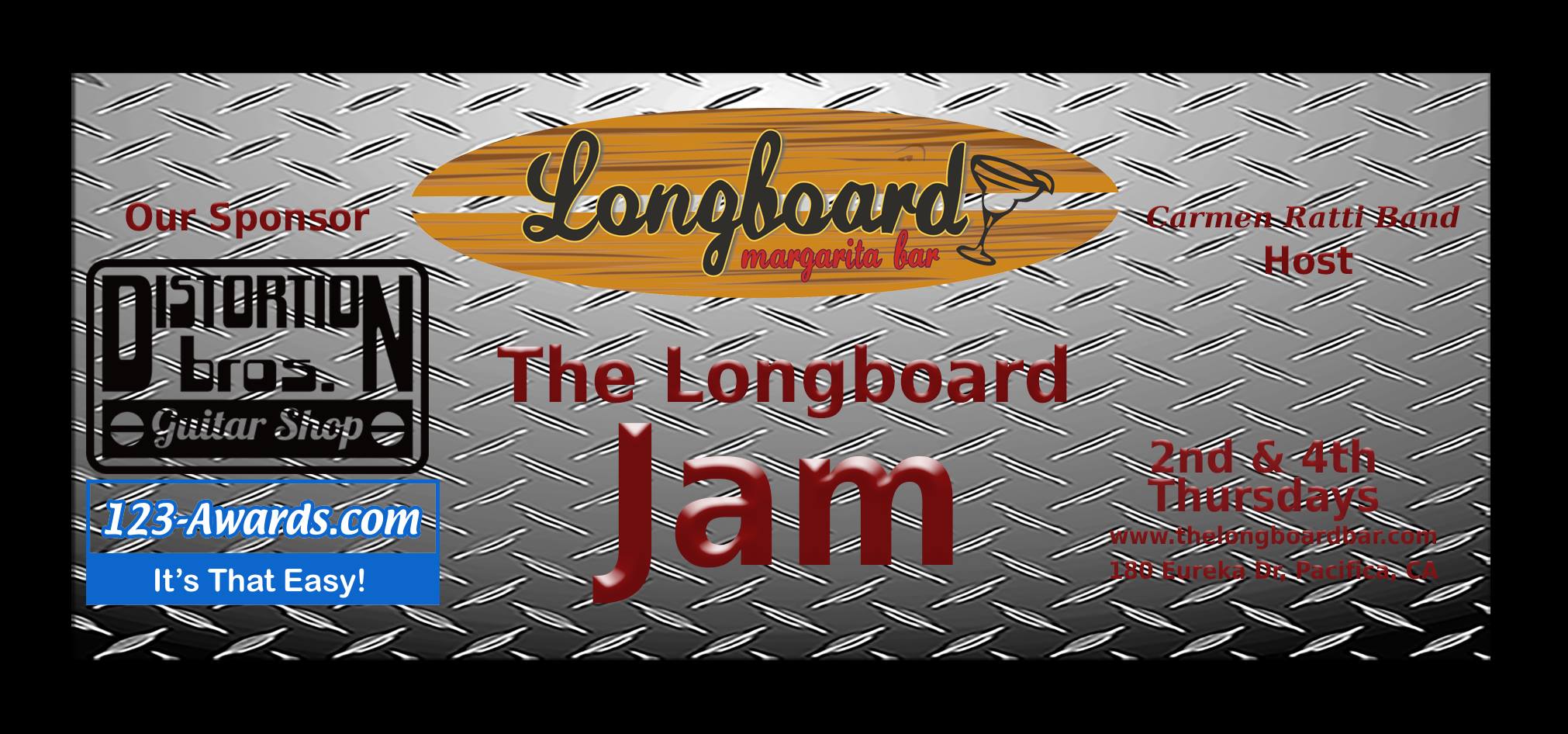 Longboard Margarita Bar presents Longboard Jam hosted by Carmen Ratti Band feat. Steve Freund on THURSDAY, NOVEMBER 14TH at Longboard Margarita Bar in Pacifica, CA! The Carmen Ratt Band hosts this FREE blues jam every 2nd and 4th Thursday featuring a different top blues artist from the Bay Area every show. Come in and have a drink or two or three and enjoy the music and atmosphere.
NO COVER! DRINK SPECIALS! GREAT BLUES MUSIC!
SHOW INFO
Steve Freund w/ Carmen Ratti Band
Doors/Show – 8:00pm
Ends – 12:00am
Bar stays open until 2:00am
Ages 21+
ARTIST INFO
STEVE FREUND – (SCROLL DOWN FOR CLICKABLE LINKS)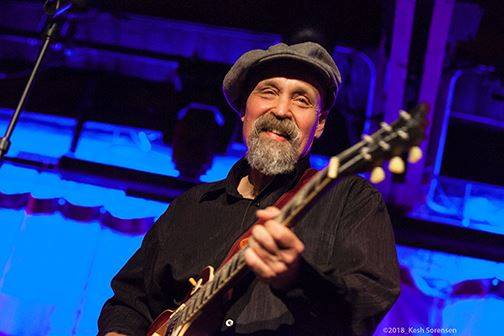 Guitarist, producer and bandleader Steve Freund, praised by Rolling Stone for his "masterful, no-nonsense guitar work" continues to share his feeling for the blues wherever he can.
Steve has appeared on over 50 albums and produced seven. In October 2017, he was part of an upcoming Delmark recording called Back To Chicago by the Rockwell Avenue Blues Band. It is slated for release in March 2018. Steve's most recent solo recording, Come On In This House received a great deal of critical acclaim when released in 2014. His third studio album, Lonesome Flight was released by 9 Below Productions in 2010 and included nine original songs along with four blues classics. He also has two solo records released on the historic Delmark label, C For Chicago, and I'll Be Your Mule. Steve also played on Koko Taylor's Grammy-winning Blues Explosion.
Steve began his career in Chicago as a second guitar behind Hubert Sumlin, Lee Jackson, Homesick James, Louis Myers, and many others. He spent two years working with Big Walter Horton and Floyd Jones, learning the deep blues and the idiosyncrasies that are part of the art. In 1978, he became Sunnyland Slim's main guitarist, playing just about every gig with the piano legend until the time of his death. Freund became the consummate piano accompanist working with Pinetop Perkins, Jimmy Walker, Henry Gray, Erwin Helfer and many more. He also spent nine years working with harmonica legend James Cotton.
Freund's dedication and knowledge of the blues earned him the opportunity to teach accredited courses at Chicago's Columbia College in 1993-94.
He moved to the San Francisco Bay Area in the 1990s. He plays regularly at The Saloon in San Francisco, Club Deluxe in San Francisco and Armando's in Martinez. He also tours nationally and internationally. He can also be seen opening shows for Boz Scaggs.
CLICKABLE LINKS
WEB – stevefreund.com
FB – facebook.com/blueguitar69
YouTube – youtube.com/channel/UCU__GntJs2KvkJbyJ5sx-hw
CARMEN RATTI BAND – (SCROLL DOWN FOR CLICKABLE LINKS)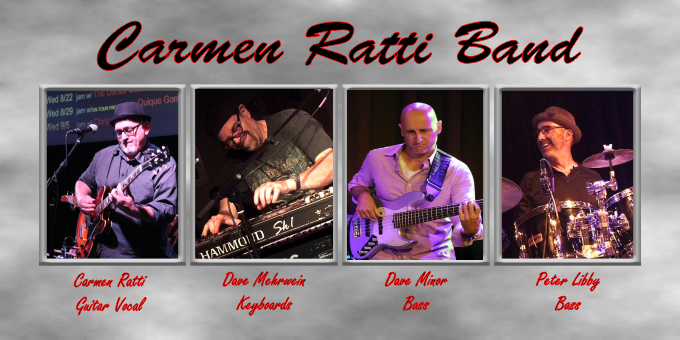 The Carmen Ratti Band started its journey by Carmen bringing together top hired guns to host a local pro blues jam, at the newly remodeled Longboard Margarita Bar in Pacifica. The model was in place to bring the Bay Areas top blues artist as a guest of the jam, thus needing to put together a stellar crew to qualify the event. Moving forward with the new crew CRB hits the local music scene with a blaze. Moving into its 2nd year CRB now brings an awesome pallet of blues, funk, R&B and, blues rock. Look for a diverse buffet of energized music to move your soul.
CLICKABLE LINKS
WEB – www.carmenrattiband.com
FB – www.facebook.com/BLUESCRB/
ReverbNation – www.reverbnation.com/DCPE