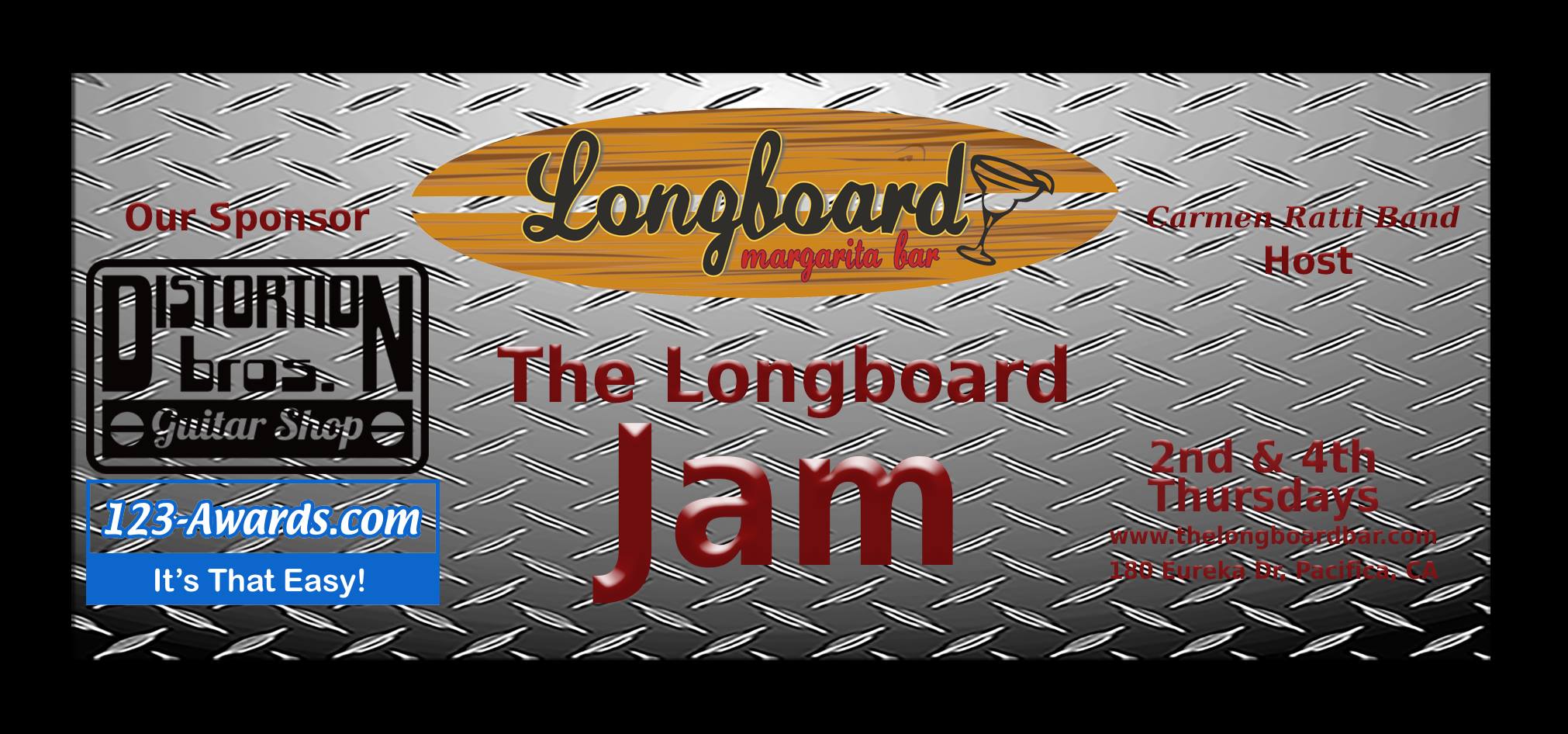 Longboard Margarita Bar presents Longboard Jam hosted by Carmen Ratti Band feat. Scotty Goldberg on THURSDAY, JULY 11TH at Longboard Margarita Bar in Pacifica, CA! The Carmen Ratt Band hosts this FREE blues jam every 2nd and 4th Thursday featuring a different top blues artist from the Bay Area every show. Come in and have a drink or two or three and enjoy the music and atmosphere.
NO COVER! DRINK SPECIALS! GREAT BLUES MUSIC!
SHOW INFO
Scotty Goldberg w/ Carmen Ratti Band
Doors/Show – 8:00pm
Ends – 12:00am
Bar stays open until 2:00am
Ages 21+
ARTIST INFO
SCOTTY GOLDBERG – (SCROLL DOWN FOR CLICKABLE LINKS)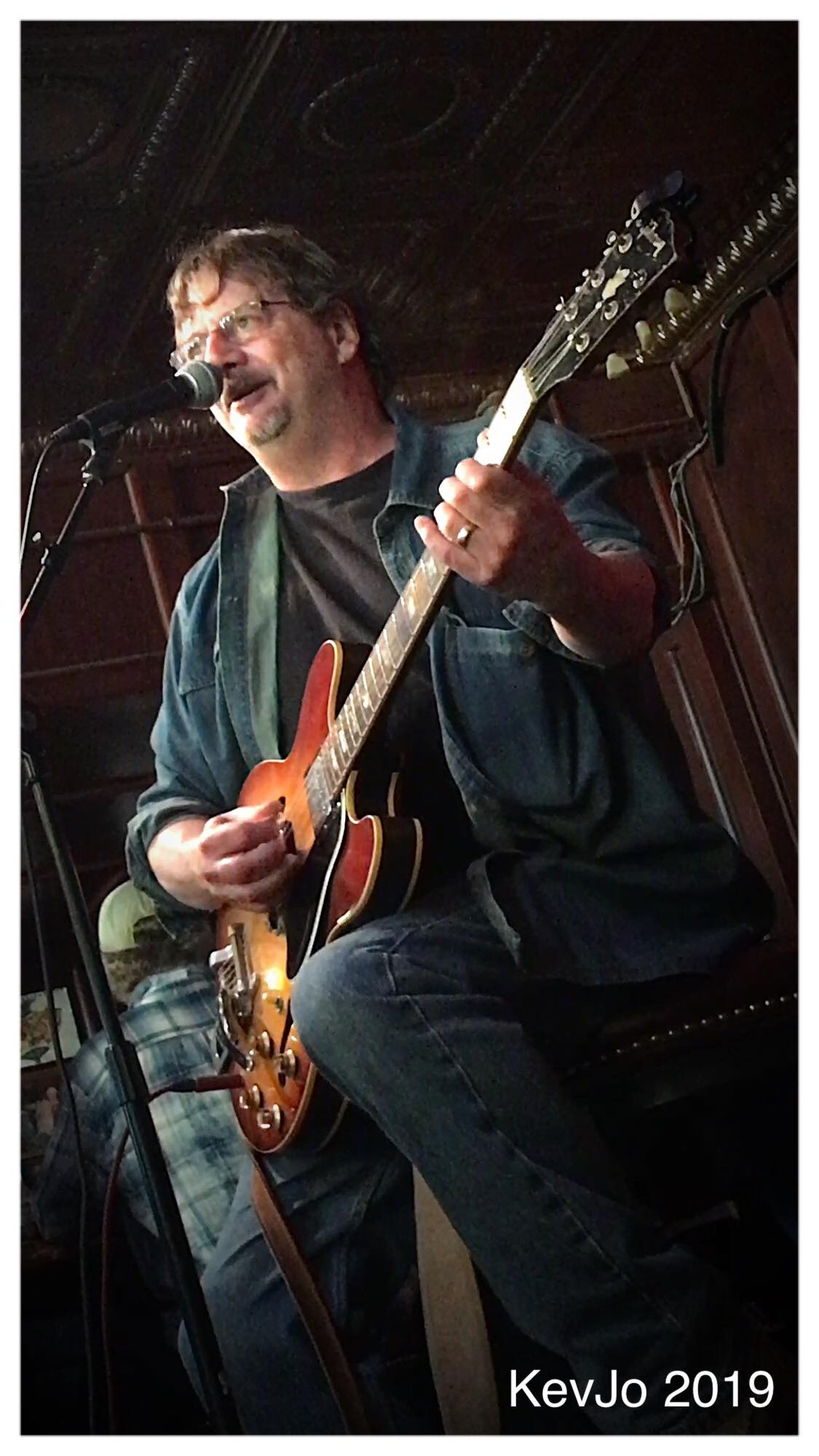 Scott Goldberg has been playing guitar since the age of seven. Fifty-two years later, he's played with world famous musicians from just about every genre of music. In 1994, Scott was asked to Join the Jerry Garcia Band, a year after Jerry passed away. Over the past twenty-five years, Scott's worked with many Rock and Roll Hall of Fame musicians, including being the bandleader for Bobby Kimball of the 80's Grammy-winning band, "Toto,"  and partner in crime with Bobby Cochran, Rockabilly Hall of Fame inductee, and member of "Steppenwolf,"  "Bobby and the Midnights" and Leon Russel. Scott's played with other well-known stars, Artimus Pyle (Lynrd Skynrd) Dickey Betts (Allman Brothers) Grammy-winning violinist Mads Tolling, Brian Wilson (Beach Boys) as well as members of other well-known bands such as Queen, The Doobie Brothers, Steely Dan, Guns & Roses, The Gogos, and dozens of others.
CLICKABLE LINKS
FB – www.facebook.com/sgoldberg2
CARMEN RATTI BAND – (SCROLL DOWN FOR CLICKABLE LINKS)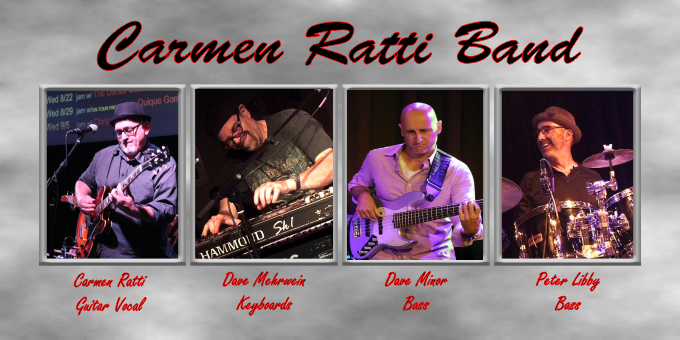 The Carmen Ratti Band started its journey by Carmen bringing together top hired guns to host a local pro blues jam, at the newly remodeled Longboard Margarita Bar in Pacifica. The model was in place to bring the Bay Areas top blues artist as a guest of the jam, thus needing to put together a stellar crew to qualify the event. Moving forward with the new crew CRB hits the local music scene with a blaze. Moving into its 2nd year CRB now brings an awesome pallet of blues, funk, R&B and, blues rock. Look for a diverse buffet of energized music to move your soul.
CLICKABLE LINKS
WEB – www.carmenrattiband.com
FB – www.facebook.com/BLUESCRB/
ReverbNation – www.reverbnation.com/DCPE