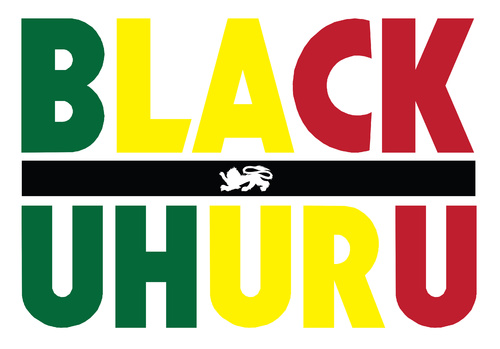 Longboard Margarita Bar presents a Bob Marley 75th Birthday Celebration with Grammy Award-winning and 5-time Grammy Award-nominated Black Uhuru plus Etana, Onesty, and DJ Silverback(Burial Ground Sound) on FRIDAY, FEBRUARY 7TH at Longboard Margarita Bar in Pacifica, CA!
TICKETS ON SALE NOW!
$25 Advance
$30 Door
$250 VIP Package (Package includes $ Tickets + 1 Table + 1 Bottle Service)
SHOW INFO
Black Uhuru (Grammy Award Winner and 5-time Grammy Award Nominee)
Etana
Onesty
DJ Silverback (Burial Ground Sound)
Doors – 8:00pm
Show – 9:00pm
Ages 21+
ARTIST INFO
BLACK UHURU – (SCROLL DOWN FOR CLICKABLE LINKS)
Grammy Award Winner and 5-time Grammy Award-nominated
Derrick "Duckie" Simpson the "Gong Gong Gullie" is the founder and leader for reggae's Black Uhuru. Although going through numerous lead singers and musicians they have remained one of the most recognized and prolific reggae band for over 50 years.
The roots of Black Uhuru were formed in Kingston Jamaica's Waterhouse district also known as "Firehouse" in the early '60s. Though considered to be one of Jamaica's toughest neighborhoods it's home to several other reggae singers and musicians. It was where Duckie Simpson grew up and learned to sing from boyhood friends Winston "Pipe" Matthews and Lloyd "Bread" McDonald of the Wailing Souls and Bob Marley. He recorded four tracks with the Wailing Souls before forming his own group.
The original Uhuru's (Swahili for freedom) were Derrick "Duckie" Simpson, Euvin "Don Carlos" Spencer and Rudolph "Garth" Dennis. They only recorded a few singles "Folk Songs", "Time Is On Our Side", and "Slow Coach" before separating. Don went solo and Garth joined Wailing Souls.
Duckie reformed the group adding Michael Rose & Errol "Tarzan" Nelson, both from Waterhouse. They recorded their debut album "Love Crises" in 1977 at Prince Jammy's famous studio in Waterhouse on St. Lucia Road. It was later re-released as "Black Sounds Of Freedom". Errol later left to join The Jayes. He was soon replaced by American female singer & dancer Sandra "Puma" Jones. They teamed up with drummer Sly Dunbar and bass player Robbie Shakespeare. Together they developed a musical style full of deep bass thumps, loud drum slaps, sharp keyboards, long instrumentals with guitar riffs, whirly back round noises, echoes, and the signature"woh oh oh's" creating they're "classic" sound. Producing hits like "I Love King Selassie, "'Shine Eye Gals", "General Penitentiary" and "What is Life".
Black Uhuru released the albums Red, Chill Out, Sensemila and Guess Who's Coming To Dinner and began to tour the world bringing them to international audiences. It was during this period they started to gain rapid popularity. They opened live shows for the Rolling Stones and The Police. They began to work with other well-accomplished producers and musicians. The Rolling Stone's Keith Richards played guitar on "Shine Eye Gal". Dennis Brown "The Crown Prince of Reggae" produced the tracks "Rent Man" and Wood For My Fire". The track "Spongi Reggae" appeared on an episode of The Bill Cosby Show and "Party in Session" in the 1980′s movie North Shore. lack Uhuru made reggae history when they won the first ever Grammy Award for reggae music in 1984 for the album Anthem. Shortly after the Grammy Michael Rose went solo.
Another Waterhouse resident named Delroy "Junior" Reid became the new lead singer. They released two albums Brutal and Positive. "Bruta"l album was nominated for a Grammy. They filmed three music videos for the tracks "Fire City", "Brutal", and "Great Train Robbery". The latter track also played on a popular video game Grand Theft Auto. Sadly in 1990, due to ill health, Sanda "Puma" Jones passed away of cancer. Junior Reid went solo shortly thereafter.
Then the original three re-united. They released four albums "Now", "Iron Storm", "Mystical Truth", and "Strong". Each album was nominated for Grammy. They made an award-winning music video for the track "Tip Of The Iceberg" featuring rap star Ice-T in 1992. Eventually splitting up again. Carlos & Dennis left again & Duckie stayed again. This time there was a lawsuit brought amongst the group over the band's legal rights in Los Angeles County court. Derrick Simpson won.
As the new millennium approached there came a new lead singer yet again from Waterhouse named Andrew "Bee's" Beckford. They released two albums, "Unification" produced by King Jammy and "Dynasty" produced by Fitzroy Francis & Duckie. They went on a worldwide tour featuring Sly and Robbie and had the famous producer Scientist as road engineer. Andrew Bee's then went solo.
In 2007, after 20 years apart, Duckie & Michael Rose reunited. They performed in Jamaica, did an international tour, and released the single "Dollars". In 2011 Duckie reunited with Andrew Bees after ten years. He added female backing vocalist Kaye Star and began touring again performing in South America & America.
In 2012 Black Uhuru performed in a Broadway Musical. The red carpeted event "Loving the Silent Tears: A New Musical" premiered October 27th, 2012 at the Shrine Auditorium in Los Angeles, CA. They were invited to represent reggae music and performed a new track "Make A Deal". In Las Vegas, Nevada BLACK UHURU was recently honored for its contribution to the entertainment industry. August 31st is now officially "Black Uhuru Day" in the city of Las Vegas.
Black Uhuru's long success has allowed them to become ambassadors of reggae while earning several achievements in the music industry. With 14 full-length albums, 7 instrumental dub albums, and 4 live albums they have the highest recorded sales in reggae music behind Bob Marley. The album "Red" was voted #23 on Rolling Stone's list of "100 Greatest Albums of the 1980′s". Aside from winning the first reggae Grammy, they have been nominated 5 times as well. They are the only reggae group to have won the Diamond Awards of Excellence in 1994.
Despite all of BLACK UHURU's change of different singers and musicians the one thing that has always remained is Derrick "Duckie" Simpson. In 2018, Black Uhuru released "As The World Turns"  featuring Duckie on lead. In December 2018 "As The World Turns" was nominated for the 61ST Annual Grammy Awards.
CLICKABLE LINKS
Web – blackuhuruofficial.com
FB – www.facebook.com/BlackUhuruOfficial
IG – www.instagram.com/blackuhuru_official and www.instagram.com/blackuhuruofficial
Twitter – twitter.com/BlackUhuru_ and twitter.com/RealBlackUhuru
Soundcloud – soundcloud.com/black-uhuru-official
Spotify – open.spotify.com/artist/5keeQyPKYRxUCKDMECTXG3
Pandora – www.pandora.com/artist/black-uhuru/ARwrVrJ6cp3q2qV
Google Play Music – play.google.com/store/music/artist/Black_Uhuru?id=A7fqis4xnel7s3dkyqlkxr3z5km
Deezer – www.deezer.com/us/artist/3603
iHeartRadio – www.iheart.com/artist/black-uhuru-6514/
Apple Music – itunes.apple.com/us/artist/black-uhuru/30888
TuneIn – tunein.com/artist/Black-Uhuru-m154143/
ETANA – (SCROLL DOWN FOR CLICKABLE LINKS)
Etana's name means "The Strong One" in Swahili, and it's a title she more than lives up to with her music and presence. Since debuting in 2008 with the thought-provoking single "Wrong Address," the Jamaican-born singer has established herself as one of the most powerful and distinctive voices in reggae, blazing a new trail in a genre that has long been male-dominated.
Etana's story begins in August Town, a treacherous but culturally rich garrison community in eastern Kingston that has produced such musical talents as Sizzla and Israel Vibration. Growing up, Etana's home was filled with music, but it was country and western that she recalls leaving the biggest impression. "Every Sunday was country music day," says Etana. "A lot of people in Jamaica play gospel music on a Sunday, or old rub-a-dub. In my house, it was country like Dolly Parton. Tammy Wynette was my favorite of all the artists my mom used to play." Etana discovered her talent at the age of 6 while singing at home in the backyard for her aunt. Her charming voice beaconed and a huge audience of neighbors who gathered to here "little Shauna" sing. Etana's backyard singing led to microphones of local sound systems playing in the neighborhood and that's where her love of music began.
Etana's family relocated to South Florida when she was nine where she started middle school and sang on the school choir, she was chosen to sing the "Star Spangle banner" at school functions but never thought much of having a career in music at that time. Etana began her music career, almost by accident, while studying nursing at a local community college. "I had no interest in being an artist," Etana declares. "I was just bored and a friend of mine told me that there was a request for a black female to join a girl group in Miami. He brought me to the audition, and that was it."
It wasn't long before the proud and independent-minded singer realized that being in a prefabricated group wasn't for her. Objecting to the group's presentation during a music video shoot involving skimpy clothes and invasive camera angles, she quit shortly after. It was at this time that she decided to return home to Jamaica with plans of opening an Internet cafe. However, music would find her there as well, when she was recommended by a friend to fill in as a backup singer for reggae star Richie Spice.
"Being on the road with Richie Spice, I was very comfortable being myself, wearing what I wanted to wear," Etana recalls of her time touring with the "Earth A Run Red" singer. "Nobody had a problem with my afro." The gig turned into an unexpected opportunity when Etana was asked to warm up the crowd at a show where Spice was feeling ill. "It was nothing rehearsed, just covers," states Etana. "But people started to ask: 'Who was the girl?' Management for Richie Spice kept asking me to do a song, and 'Wrong Address' was the first song that I wrote."
Inspired by a true story experienced by her own aunt, "Wrong Address" detailed job discrimination as faced by residents of poor communities such as August Town. The song resonated deeply in Jamaica, establishing Etana as a powerful new voice with a distinct point of view rooted in the realities of working-class life.
VP Records recognized Etana's talents. In 2008, the label released her debut LP, The Strong One. The album, which combined Etana's reggae sound with aspects of R&B and world music, was embraced by fans as well as the music industry, landing the singer a nomination in the "best reggae" category at the MOBO Awards in England.
After several years touring around the world, Etana returned in 2011 with her second album Free Expressions. The set included the hit "People Talk," which detailed Etana's own experiences facing skepticism as a woman in the music industry, as well as favorites like "Free," an emotional tear-jerker written from Etana's personal experience of the violent, horrific nature of her community, having to endure days of no sleep unable to go home because of a turf war and fears of being killed in the crossfire. "August Town" a track written in hopes of reuniting her community and "Heart Broken." The latter song topped Natty B ' s chart in the UK for three consecutive weeks. 2011 also saw Etana return to her country roots with a cover of Patsy Cline's "Crazy" on the VP Records compilation Reggae Gone Country. Her rendition of Cline's country classic was praised as one of the standout tracks on an LP that featured such reggae luminaries as Beres Hammond and Luciano.
In 2013, Etana partnered with producer Shane Brown for her third LP, Better Tomorrow, recorded at Kingston's legendary Tuff Gong Studios. The album brought Etana back to reggae's foundation via vintage sounds and one-drop rhythms, earning praise from the Associated Press for its "mature and confident sound," "top-notch lyrical content" and "unique vocals." The same year, Etana held her own at the IRAWMA (International Reggae and World Music Awards) in Coral Springs, Florida. She hosted the annual ceremony and took home the award for Best Female Vocalist. Marcia Griffiths, Queen Ifrica, Allison Hinds, Patrice Roberts, and Nkulee Dube were also nominated in this category.
Etana continues her forward movement in 2014 becoming the first female to achieve a Reggae Billboard #1 in seventeen years with I Rise, an album produced by Jamaican luminary Clive Hunt (Peter Tosh, Rolling Stones, The Wailers, Chaka Khan, Grace Jones, Jimmy Cliff). The album reflects the singer's ongoing maturity while maintaining the R&B-inflected take on reggae that she's come to be known for, showcasing the diversity of a true musical Renaissance woman. "Trigger," which tells the story of an educated but underemployed young man driven to desperate measures in order to take care of his cancer-stricken mother, is the album's lead single and a follow up of sorts to "Wrong Address." On the complete opposite spectrum is the album's second single "Richest Girl," a reggae love ballad with sweeping strings and jazzy horns over a classic one-drop riddim. "I RISE" is classified as Etana's best album to date by many and listed as the number one album of 2014 and also in the top five of thirty albums that were released in said year.
After Etana's break away from Vp Records, as an independent artist, she continued on her trail firsts to becoming the first female artist out of Jamaica to receive the number one spot of the Reggae Billboard for the second time with her album "Reggae Forever" which was produced by her own label, Freemind Music, and released on March 8th, 2018. The Reggae Forever LP was also nominated by the Grammy committee, as one of the best Reggae albums of 2018. This nomination made Etana the first female artist from Jamaica in over twenty-one years to be nominated. The other nominees were Shaggy & Sting, Ziggy Marley, Black Uhuru, and Protoje.
In November of 2019, Etana released her eight-track EP which was a pleasant treat for her fans. Etana continues and is now in the process of creating album number six and gearing up for 2020 tour and show dates.