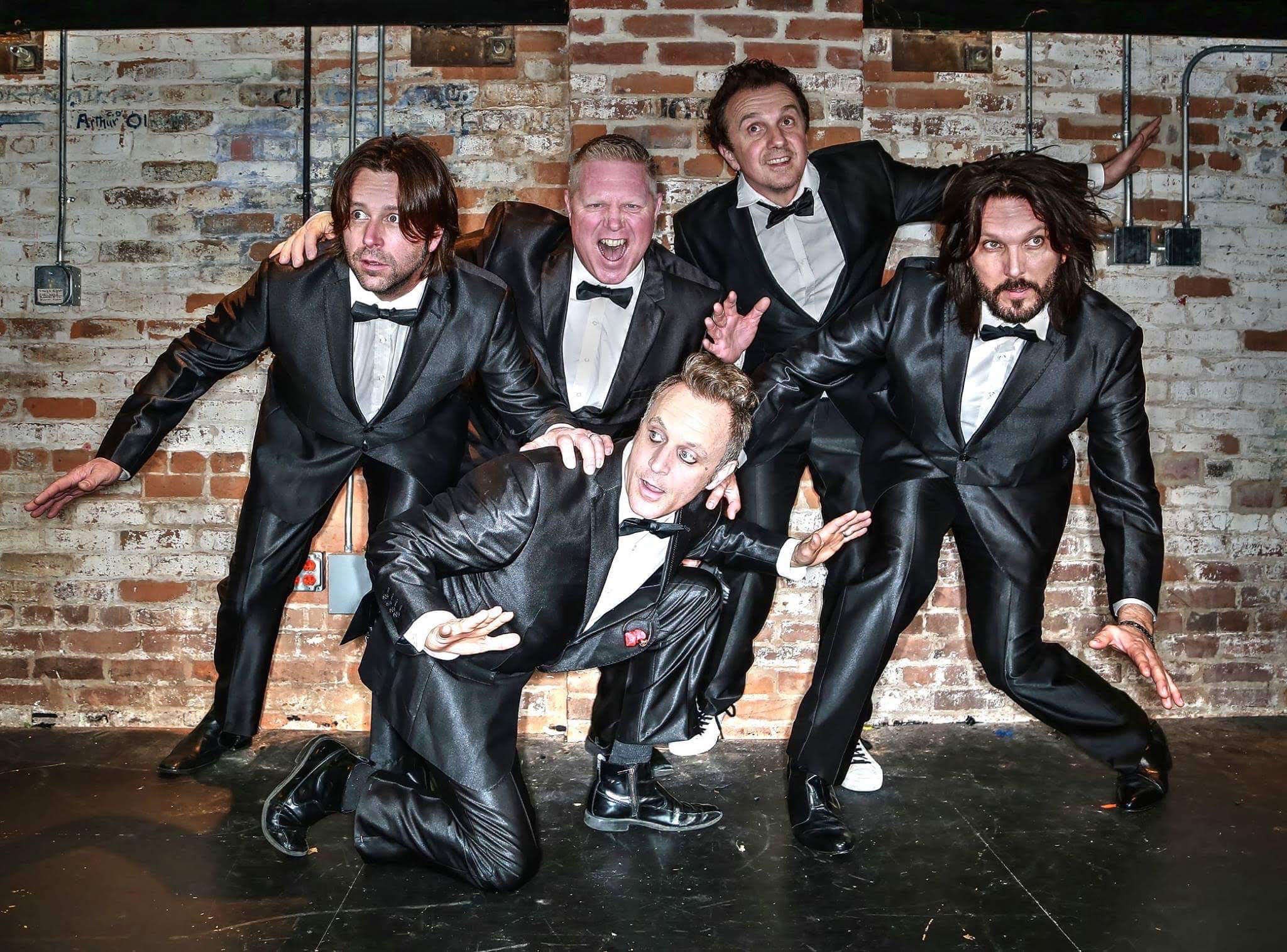 Longboard Margarita Bar presents an ALL-INCLUSIVE New Year's Eve Party with Wonder Bread 5 on TUESDAY, DECEMBER 31ST at Longboard Margarita Bar in Pacifica, CA!
Join us as we ring in the new year with a party for the ages! We'll be filling your glasses and plates all night long with bottomless beer, wine, and premium cocktails(excluding top shelf) as well as a heavy assortment of hot and cold hors d' ouevres! We'll also have a photo booth so you can capture memories throughout so fellas dress to impress and ladies put on your best cocktail dress!
TICKETS ON SALE NOW!
$150 (ALL-INCLUSIVE: Beer, wine, and premium cocktails(excluding top shelf), heavy hot and cold hors d' ouevres, dessert bar)
SHOW INFO
Wonder Bread 5
Doors – 8:30pm
Ages 21+
ARTIST INFO
WONDER BREAD 5 – (SCROLL DOWN FOR CLICKABLE LINKS)
Wonder Bread 5 are Chris (Keyboards & Vocals), Jeffrey (Vocals), John (Bass & Vocals), Tommy (Drums & Vocals) & Mikey (Guitar & Vocals), a group of neighborhood kids that stayed together throughout the years. Best pals who still play for the fun and thrill of it. With over the top performances that engage the audience and often times make them part of the show, no two Wonder Bread 5 shows are the same! They consistently amaze their crowds wherever they go with a never-ending stream of new and up to date material, while always remembering the party anthems of previous decades. Their long list of yearly repeat clients is the true testament of their longevity. A set list from the Wonder Bread 5 will wind you down paths unimaginable to most bands. From the latest hits of this week to 60s and 70s classics to 80s rock and dance hits, Wonder Bread 5 deliver and keep the dance floor packed all night. They keep their show diverse, for a broad range of audiences but can customize the show for special events.
CLICKABLE LINKS
WEB – www.wonderbread5.com
FB – www.facebook.com/WeAreWB5
IG – www.instagram.com/wonderbread5band
Twitter – twitter.com/wonderbread5
Vimeo – vimeo.com/user36833006
YouTube – www.youtube.com/user/JSPband