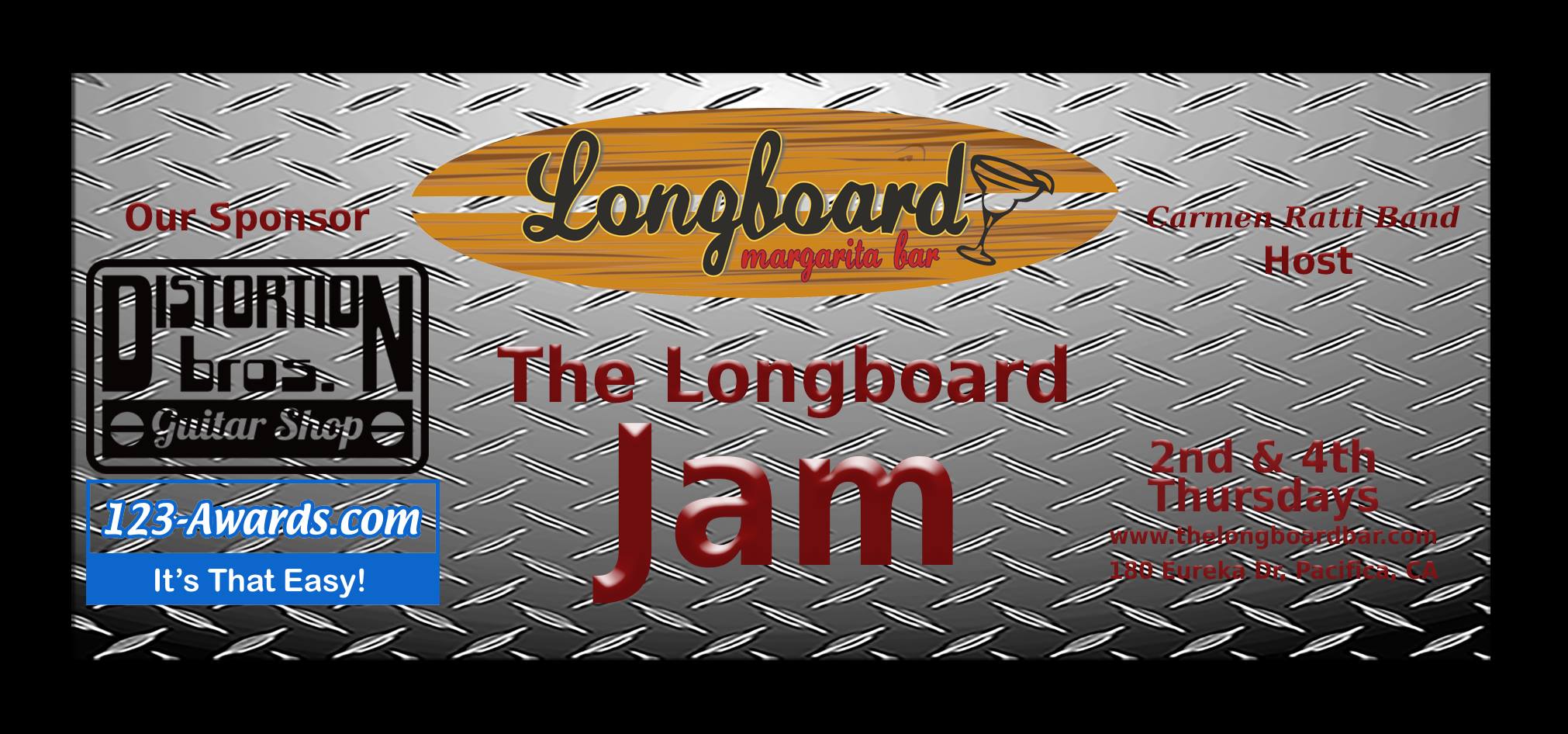 Longboard Margarita Bar presents Longboard Jam hosted by Carmen Ratti Band feat. Ashbolt Stewart on THURSDAY, OCTOBER 24TH at Longboard Margarita Bar in Pacifica, CA! The Carmen Ratt Band hosts this FREE blues jam every 2nd and 4th Thursday featuring a different top blues artist from the Bay Area every show. Come in and have a drink or two or three and enjoy the music and atmosphere.
NO COVER! DRINK SPECIALS! GREAT BLUES MUSIC!
SHOW INFO
Ashbolt Stewart w/ Carmen Ratti Band
Doors/Show – 8:00pm
Ends – 12:00am
Bar stays open until 2:00am
Ages 21+
ARTIST INFO
ASHBOLT STEWART – (SCROLL DOWN FOR CLICKABLE LINKS)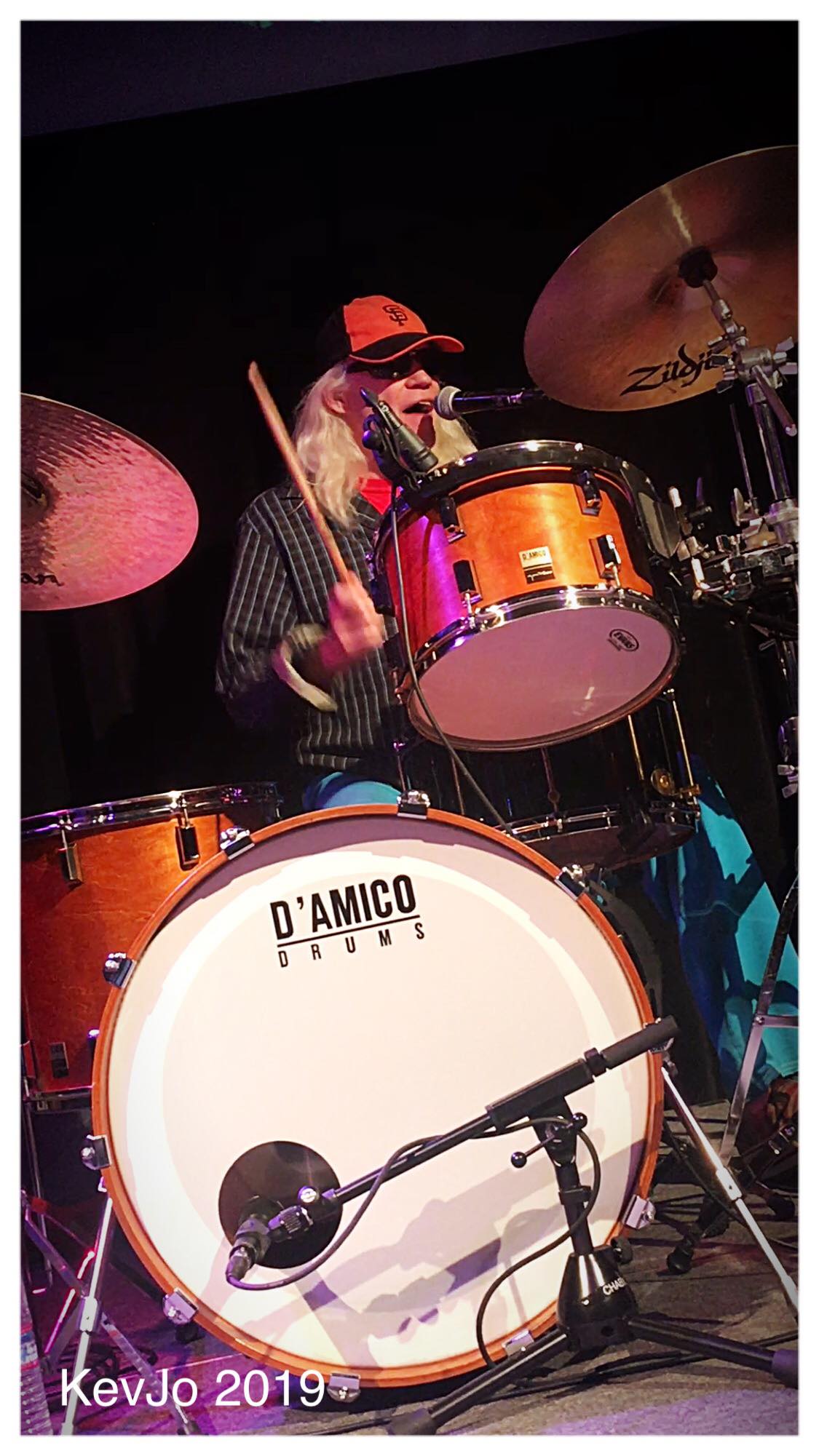 Ashbolt Stewart picked up his first drumsticks at the age of four, and he's worn through a pile of them in his thirty-five-year career as a drummer. He was born in Detroit, Michigan and grew up in the neighborhood of Milwaukee, Wisconsin. This may be where he got his quick and sometimes too-sharp wit. In '72, his band moved to California in a purple school bus, and he spent about 20 years gigging there. Since leaving Sonoma County for Portland in the '90s, he worked with several local bands, coming to be the driving force behind the Norman Sylvester Band for ten years. Finally, after giving so many bands the benefit of his backing groove and musical playing style, Ashbolt gets to speak his mind into the mike. Watch out, because he might be watching you.
CLICKABLE LINKS
FB – facebook.com/ashbolt.stewart
Amazon – amazon.com/Beats-Workin-Ashbolt-Stewart/dp/B01KB0ZUGW
CARMEN RATTI BAND – (SCROLL DOWN FOR CLICKABLE LINKS)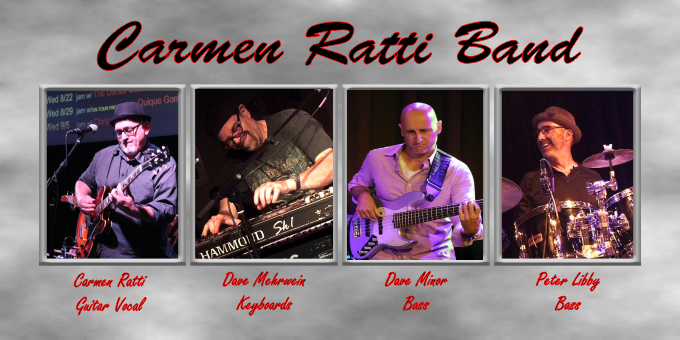 The Carmen Ratti Band started its journey by Carmen bringing together top hired guns to host a local pro blues jam, at the newly remodeled Longboard Margarita Bar in Pacifica. The model was in place to bring the Bay Areas top blues artist as a guest of the jam, thus needing to put together a stellar crew to qualify the event. Moving forward with the new crew CRB hits the local music scene with a blaze. Moving into its 2nd year CRB now brings an awesome pallet of blues, funk, R&B and, blues rock. Look for a diverse buffet of energized music to move your soul.
CLICKABLE LINKS
WEB – www.carmenrattiband.com
FB – www.facebook.com/BLUESCRB/
ReverbNation – www.reverbnation.com/DCPE